Steel Erection in Medford, MA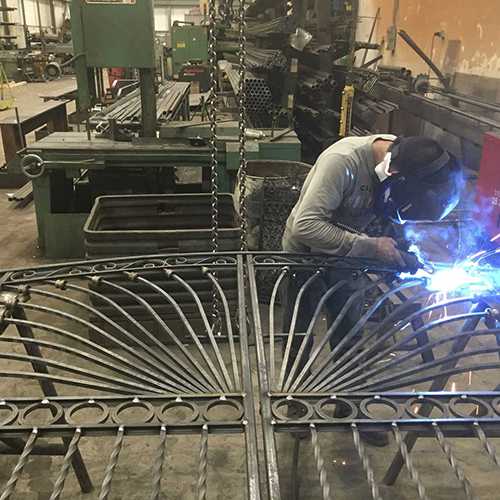 Fabrication is just the first step in putting customized metalwork projects to work. Santini Brothers Iron Works, Inc. strives to see the process through to its end by providing steel installation in Medford, Middlesex County, or Boston, MA. We've proven ourselves a trusted steel erector over the past several decades. We have a penchant for helping our clients get the complete service they need and expect, performed by a company that truly cares.
Proven Installation Capabilities
Since 1969, Santini Brothers has installed all our residential railing projects, and we continue to do so today. With the customer relationships we have built over the years—and with 90% of our residential business coming from customer referrals—we want to ensure our customers receive the professional installation of a high-quality product they deserve.
Working with us means not having to coordinate with another installer or manage subcontractors to see your project realized. We offer in-house, comprehensive services that keep your project on-track toward its culmination. Trust us to leave you with finished results that exceed your expectations. We install smaller projects with our in-house installation crews, servicing both union and non-union projects.
AISC Certified Professionals
Our ability to provide on-site installation support and steel erection in Medford, MA comes not only from our metalworking tenure, but from our affiliation with the American Institute of Steel Construction (AISC). We maintain the highest working standards and technical expertise to ensure we're compliant with industry best practices and standard operating procedures. The result is the ability to serve our customers in the highest capacity.
Need Steel Erection Assistance?
If you require on-site assistance and steel erection planning services, consult with Santini Brothers Iron Works, Inc. We're standing by to help you with your steel erection project. Contact us today and call 781-396-1450 today to see how we can help you realize the culmination of your decorative iron or structural steel project in a safe, secure, seamless way.